RAID | Datatap | Diskfeil | Backup | Ibas Ontrack Blogg
fredag 22. mai 2015 av Øyvind Nyland
Vår kunde fikk slettet 24 TB med konfidensielle data etter et diskbytte i et RAID 6 system. Selskapet benyttet et EonStor Infortrend RAID 6 system når to SATA harddisker havarerte med en rekke applikasjoner og virksomhetskritiske data. En serviceleverandør byttet ut de to defekte harddiskene og når man skulle kjøre re-built av systemet fikk de ikke adgang til dataene.
Uheldigvis hadde ikke RAID-systemet blitt rekonfigureret når de nye harddiskene ble lagt til. Dermed var de dataene man manglet fortsatt på de defekte harddiskene uten at de var replikert til de nye harddiskene. Og krisen var et faktum når serviceleverandøren ikke fant de to diskene som var byttet ut.
Uten de manglende data var det ikke mulig å si hvorfor disse to harddiskene hadde krasjet og hvilke feilmeldinger systemet hadde generert. Men vårt internasjonale JIT-team (just in time) utviklet spesialverktøy som ingeniørene kunne bruke i gjenopprettingsprosessen. Dette verktøyet sammen med selve RAID 6 algoritmene og paritetsinformasjonen løste puslespillet og de manglende 24TB dataene ble levert til kunden før 2 uker var gått.
Gode råd:
Ta backup! Da vil du alltid ha en kopi på en annen lokasjon hvis en ulykke inntreffer
Følg med på feilmeldinger i systemet. Da kan du oppdage kritiske feil tidlig.
Erstatt hardware innenfor produsentenes anbefalinger. Husk at harddisker som oftest er ON 24/7, 365 dager i året. Etter kun få år øker sannsynligheten for feil vesentlig.
Prøv en software for å overvåke dine harddisker. Vi anbefaler gjerne vår Ontrack EasyRecovery
Copyright: Tim Reckmann/pixelio.de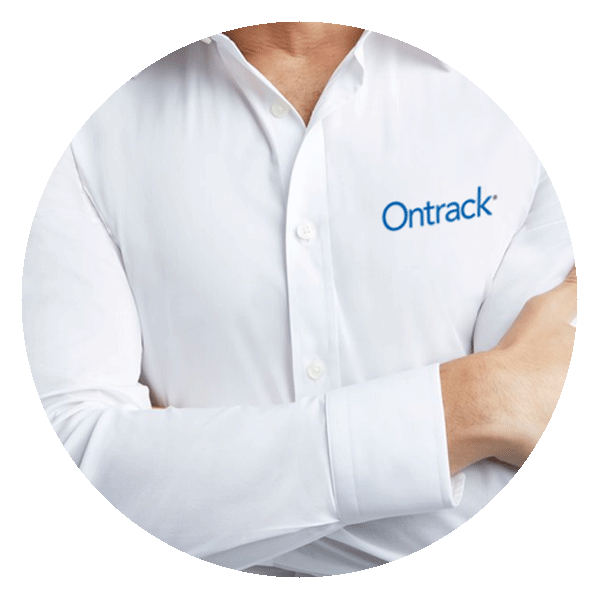 Ring for øyeblikkelig hjelp!
62 78 30 32
Bestill Vurdering
---
---