According to Cybersecurity Ventures predictions, a new business will fall victim to ransomware every 11 seconds in 2021.
When time is of the essence and next steps are uncertain, organizations should consult with the experienced professionals at Ontrack to determine their best course of action.
If your organization might be affected by ransomware:
Contain the attack by disconnecting infected machines from the network.
Contact us as early as possible. Our team will provide a free consultation and advise on options for data recovery and how to prevent further potential data loss.
Avoid do-it-yourself attempts to decrypt the affected data. Doing so could make future recovery attempts impossible.
Data recovery experts are ready to help.
Ontrack has developed a specialized collection of proprietary tools to recover data from ransomware-encrypted systems, virtual machines, backup files, tapes and other storage media. With labs located round the world, help is available 24/7 from our knowledgeable team with vast experience in all types of data loss situations.
icon
Decryption
130+ Decrypters
Specialized collection of proprietary tools developed to recover data encrypted by ransomware
icon
File Recovery
Virtual Disk Repair
Database Repair
Backup File Repair
icon
Volume Recovery
All type supported (SAN, NAS, Server)
Deleted File Recovery
Copy On Write File Systems (NetApp WAFL, ZFS, etc.)
icon
Backup Recovery
Full Tape Support (LTO, DLT, etc.)
Veeam Specific Tools (deleted and encrypted files)
All Backup Formats (Commvault, TSM, Networker, etc.)
Recovery Process Overview
Though each ransomware incident is unique and varies in complexity, data recovery is possible. Success depends on the type of payload that has been executed, the hardware it has affected, and the initial actions taken upon discovery.
icon
Consult
Immediate phone consultation with data recovery specialists.
icon
Evaluate
Media is evaluated to determine what files can be recovered.
Recovery carried out by our expert data recovery engineers.
Data is recovered remotely or returned on encrypted media.
Why Choose Ontrack?
Ontrack is the only solution provider with custom tools and development capabilities to support all types of data loss scenarios. We offer free ransomware consultations with our experienced engineering team​.
Top Ransomware Threats to Your Organization in 2021
Maze
REvil
SNAKE (EKANS)
Tycoon
TrickBot
Qakbot trojan
PonyFinal
Mailto (aka Netwalker Ransomware)
Ragnar Locker
Zeppelin
TFlower
MegaCortex
ProLock
DoppelPaymer
Thanos
If you find yourself under attack from ransomware, contact the experts at Ontrack to help you gain access to your data.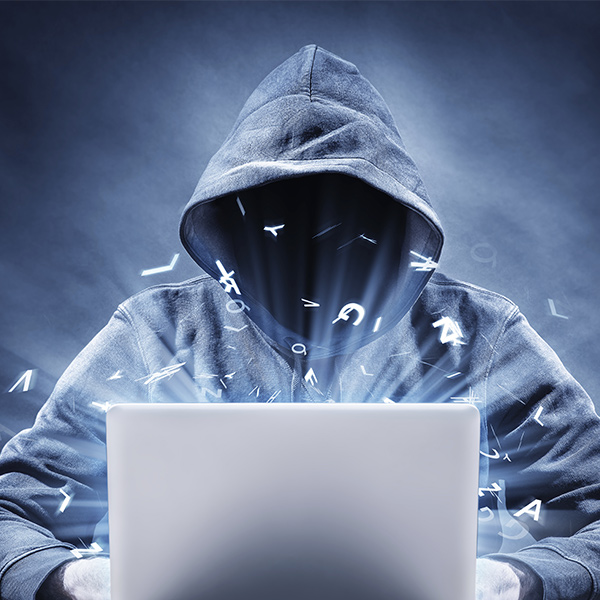 icon
Ransomware Case Studies
Ontrack delivers world-class data recovery for all types of storage including: hard drives, solid-state drives (SSD), servers, NAS, SAN, virtual machines, cloud, mobile devices and tape.
CryptoLocker Ransomware
A single user's laptop at a large pharmaceutical company was infected with CryptoLocker ransomware. The laptop was connected to the corporate network, which allowed the malware to infect 46 shares. Leveraging NetApp's proprietary OS (OnTap) and file system (WAFL), Ontrack engineers used multiple consistency points to "walk back" in time to a point before the attack to find and recover unencrypted copies of the critical data to return to the client.
Erased Backups
Ransomware attacked a company server, encrypted the Microsoft Dynamics 365 data, and demanded payment. Recent backups of the server were stored on multiple LTO-6 backup tapes, which had been erased by the malware. Working in conjunction with the R&D department, Ontrack developed a custom hardware and software-based solution to recover 46TB of data from 18 of the LTO-6 erased backup tapes.
Phishing Attack
A multinational chemical corporation experienced a ransomware attack that took over a server using administrator privileges obtained through phishing. The ransomware formatted all the hard drives and created a new aggregate. Ontrack was able to rebuild the RAID and the original volumes, and restore the client's data.
Current Ransomware Trends
icon
The number of attacks is down, but the severity, size and payments for each attack are up​.
icon
Only 50% of the victims that pay the ransom are able to decrypt all of their critical files.
icon
Attacks are targeting file shares, critical infrastructure and backups including cloud​.
icon
Cyber Insurance is paying a significant number of claims including data recovery​.
Ransomware Webinar
This webinar, co-hosted with NetApp, details how to mitigate the risk of a ransomware attack, why and when to involve a data recovery company, and how Ontrack can help.
This 45-minute webinar covers:
The history and evolution of ransomware
The scale of the current ransomware threat - including the results of a recent Ontrack investigation
Success stories of data recovery following a ransomware attack
Find out how NetApp can help prevent ransomware attacks
How to recover data from point of infection from a snapshot
Scenarios that lead to successful recovery
Levels of effort and difficulty depending on the ransomware