Noen rariteter med viktige data
mandag 30. november 2015 av Tormod Nymoen
Det har vært mye snakk om Tingenes internett og at data lagres på en mengde forskjellige dingser.
Siden vi opererer i nærmere 30 land får vi mange «rare» oppdrag.
Biler. Allerede i 1984 begynte amerikanerne å montere bilindustriens svar på flyenenes Black Box i Cadillac, Buick, Chevrolet og Pontiac. I september 2014 bestemte amerikanske myndigheter at slike bokser skulle være obligatorisk i alle nye biler som rullet ut av fabrikkene. Poenget var selvsagt å kunne finne ut av skyldspørsmålet ved ulykker. Vi er blitt hyret inn i ulykker der boksene er blitt så skadet at data ikke er lesbare.
Dyr. Våre amerikanske kollegaer i Kroll Ontrack fikk lov til å rekonstruere en peiler på en Florida Panter. The Florida Fish and Wildlife Conservation Commission benytter peilere til å samle data fra 30 panterne for å finne hvordan disse utrydningstruende dyrene lever. Når de plutselig fant en peiler uten panter gikk alarmen.
Telefonsvarer.Man skulle ikke tro at beskjeder på gamle opptaksbånd var viktige nok til å engasjere profesjonelle rekonstruksjonsfirmaer, men når en mormor gikk bort ønsket de etterlatte å bevare hennes siste beskjed på familiens gamle telefonsvarer.
Seismisk måleutstyr.Utstyret som var installert for å måle jordskjelvaktivitet og hvordan bygninger tålte skjelvene stod ikke mot et fall i gulvet. Data var uvurderlig for å analysere hvordan bygningsstrukturer burde forberedes i fremtiden. Vi fikk oppdraget med å rekonstruere den viktige tapen.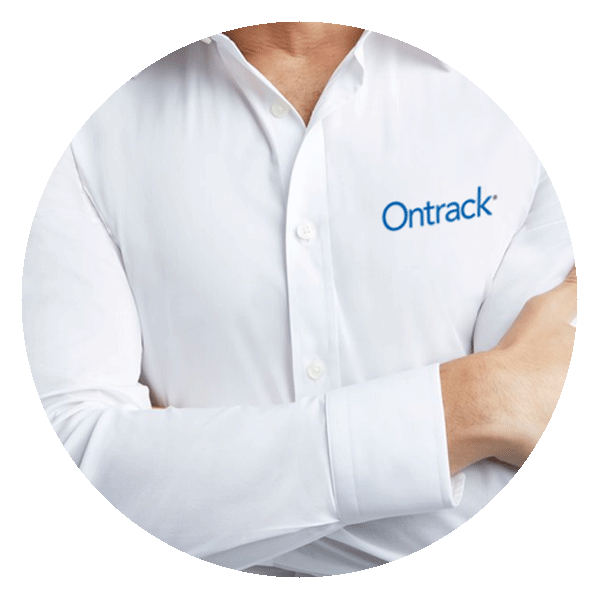 Ring for øyeblikkelig hjelp!
62 78 30 32
Bestill Vurdering
---
---